Ever since Ofcom "opened the airwaves" with the introduction of shared access licences for spectrum usage in the UK, Neutral Wireless has been at the forefront of the design, implementation and deployment of 5G standalone non-public networks (SNPNs) to help deliver several live-to-air sports and news broadcasts.
In August 2021, in collaboration with Vislink, Dorna and BT Sport, our team trialled the world's first private 5G Standalone (SA) network for live High Definition (HD) video broadcasting, from the MotoGP event at Silverstone. This was followed up by another successful trial with BT Sport, Vislink and Broadcast RF at Stone X stadium in May 2022, where two pitch-side 5G-enabled HD cameras were used to provide live coverage of a rugby league match between Saracens and Northampton.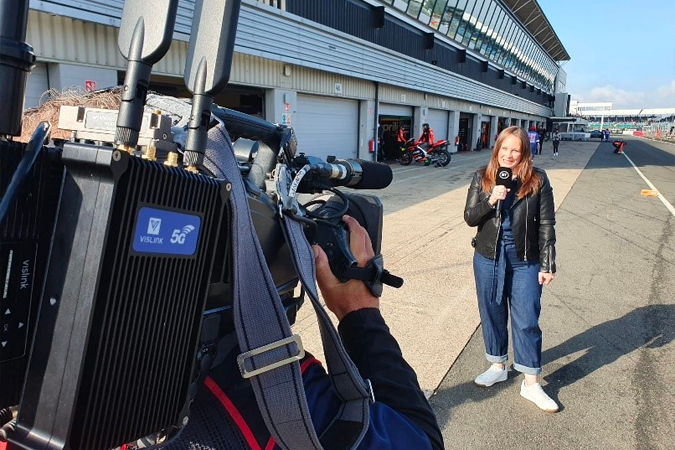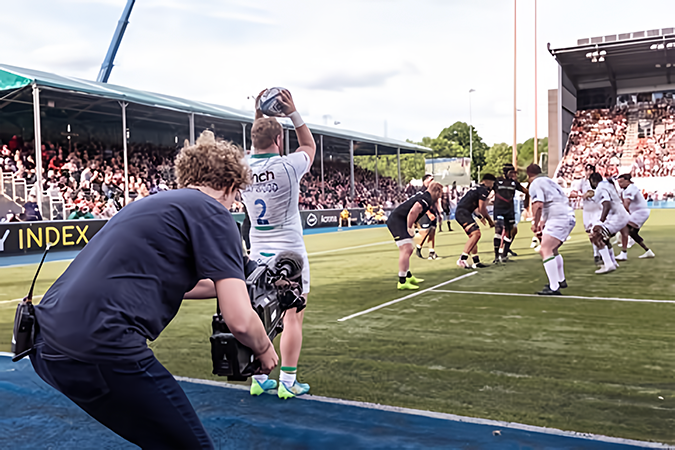 Since those early proof-of-concepts, Neutral Wireless has developed our flagship Lomond 5G Network-In-a-Box (NIB) solution — built with flexibility and configurability in mind. With this, Neutral Wireless has facilitated a number of live-to-air broadcasts including sporting and cultural events across several countries and continents, The 2022 Elections in Denmark, and Her Late Majesty Queen Elizabeth II's final departure from Scotland. In each case, we have worked with respected local broadcast and production companies such as the likes of the BBC, RTÉ, TV2, and QTV.
In recognition of our engineering efforts, Neutral Wireless received the IBC Accelerator Project of the Year Award in early 2023.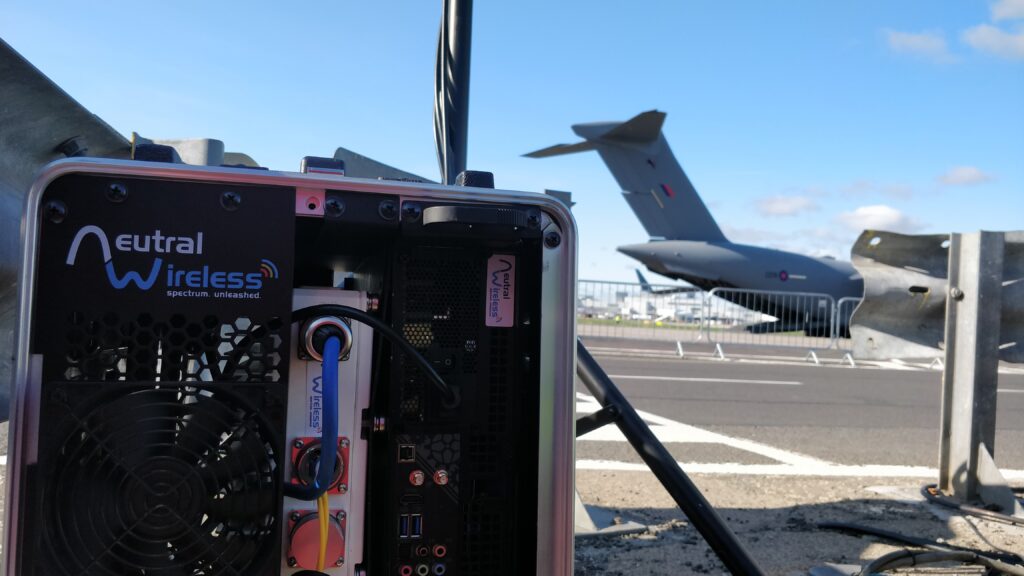 Why Broadcast with a Non-Public (Private) Network?
5G has the potential to complement or replace existing wireless camera and microphone solutions, which have typically required the management of many spectrum licences. With an SNPN, many cameras can be connected under a single spectrum licence over a single (bi-directional) IP-switched network, which can also simultaneously facilitate remote production features such as camera control, return video, tally, talkback, and others.
In video broadcasting applications, high uplink capacity and performance are required in order to transmit multiple HD video streams over the network. This means that traditional Mobile Network Operator (MNO) networks are often unsuited for broadcast applications, as they are by nature downlink-biased to meet consumer demand, and suffer from network congestion in highly-populated spaces such as stadiums or festivals.
While workarounds such as cellular bonding have become commonplace in the broadcast industry, SNPNs can provide significantly better performance due to their contiguous, dedicated spectrum, and the ability to configure a network for a specific location or use-case. They also allow for increased mobility, allowing for geographically large networks which can free up the creativity of directors and camera operators, with automatic handover between basestations.
---
Any Questions?
At Neutral Wireless, we believe that private networks are the future of broadcasting, and we have worked hard to make the adoption process as quick and painless as possible. Our Lomond Network-In-a-Box is a portable 5G SA basestation that comes pre-packaged in a 5U wheeled flight case with separate antenna and tripod. It can be unpacked and operational in as little as 5 minutes.
Our networks are designed with flexibility in mind. We can support channel bandwidths of up to 100MHz, and have features such as uplink TDD biasing and uplink MIMO to enhance uplink capacity (up to 800Mbps) and range. Our network can be configured to enable dedicated bearers, with Quality of Service (QoS) flows optimised for uplink video streaming.
How does it work?
Video carried over our 5G network breaks out of our User Plane data server, located onsite, which is connected to the video decoder over Ethernet. As with existing RF video solutions like COFDM, the video decoder outputs to SDI, and streams can then land on existing broadcast equipment and follow the same production workflow as cabled cameras.
The encoders and 5G UE transmitter can be made very small and lightweight, allowing them to be mounted with small cameras on racing cars, motorbikes, or flown overhead. A benefit our 5G networks offer over COFDM is support for two-way data communication. This can be used for crew comms, as well as providing low latency telemetry data for team use, for broadcast overlays, or immersive reality graphics.
What about encoder & transport protocol compatibility?
Our network can carry any form of IP video traffic. To date, we have integrated with and tested video streams using encoders from NuLink, Vislink, OBE, Haivision, LiveU, Magewell, BirdDog and Kiloview; and carried a mix of proprietary UDP and standardised transport protocols including NDI and NDI|Hx.
What about coverage?
For small scale coverage (such as a football stadium) it will probably be possible to serve all of your wireless cameras from a single cell basestation. This could be powered by a product such as the NW Lomond 5G Network in a Box.
For larger scale coverage (eg around an entire golf course or marathon track), Neutral Wireless can work with you to design a macro coverage network with multiple basestation sites. A benefit 5G offers over existing video broadcast solutions for macro networks is the inherent "mobility" supported by mobile networks. Our 5G UE transmitters can handover between basestation sites, and this means your cameras will continue to broadcast as they move around.
---
Want your own private network? Have any other questions? Please get in touch for further information.