Private 5G networks — or non-public-networks (NPN), as they are sometimes known — are dedicated mobile/wireless networks that can provide coverage in a specific area for a number of devices. All user equipment (UE) connected to a private network is securely authenticated with network-specific SIM cards, providing a strong layer of inherent security at the outset. At Neutral Wireless, our portable, pop-up private networks can provide connectivity for high resolution cameras, microphones, compute platforms, Industry 4.0 style sensors, handsets, and more.
Interest in private networks has rocketed in the past few years, with the advent of shared-spectrum type agreements (such as Ofcom's shared-access n77-band licences in the UK, or CBRS in the USA) broadening the scope for private network deployments across the world, and across a variety of industries.
Neutral Wireless has a proven track record of designing, deploying, and consulting on private networks for a wide range of use cases. Examples of private network varieties that we can provide include:
4G/5G FWA Broadband Network
A deployment that can greatly enhance connectivity in rural communities. We can deploy multiple basestations and provide you with mobile broadband modems and SIM cards for distribution to paying customers. External devices will not be able to connect to your network without your permission (and one of your SIM cards)!
4G/5G 'Pop-up' Network
Our "pop-up" private networks can provide the IP connectivity you need for large outdoor (or indoor) events, and then can be quickly and conveniently packed away until the next time you need them. Compared to complicated WiFi set-ups with multiple wired access points, our pop-up networks have a significantly wider coverage radius (kilometres rather than meters), mobility/handover between cells, and increased network security due to the use of private SIM cards. You can also use our network to provide the backhaul for your OB cameras, event WiFi, point-of-sale devices, and more. See our Lomond Network-In-a-Box for more details.
4G/5G Campus Network
For a factory site, or similar. Workers are provided with smartphones that can be used onsite for VoLTE phone calls to other campus devices (i.e. similar to a traditional corporate internal telephone network with desk phones and extension numbers), and potentially Internet access, to allow them to read their work emails. If the smartphones were taken outside of the factory building and outside of the coverage area of the network, they would show "no service".
NB-IoT / LTE-M Network
A network variety well-suited to providing low-data coverage over a wider geographical area — making it ideal for providing connectivity to analytic and control devices such as sensors and remotely operated switches and valves. Can be useful for receiving regular health-checks or data updates from remote assets. Perfect for Industry 4.0 style sensor networks.
---
NW Lomond Network-In-a-Box
If you are looking to acquire a private network of your own, our NW Lomond 5G Network-In-a-Box (NIB) is probably the best place to start!
The NW Lomond delivers a fully portable 5G basestation, with Release 16 aligned vBBU software stack and integrated mini-5GC for subscriber management and local data breakout. The NIB is the perfect solution for lab work and field trials, and also for deploying a pop-up 5G network at live events — whether for sports/news broadcasting, music festivals, public conferences, or anything else!
The NW Lomond NIB is a truly mobile private 5G Standalone solution, with the Radio Head and Compute platforms packaged in a 5U wheeled case, and optional companion Antenna and Tripod in another. You can have your own 5G network unpacked and operational in as little as 5 minutes.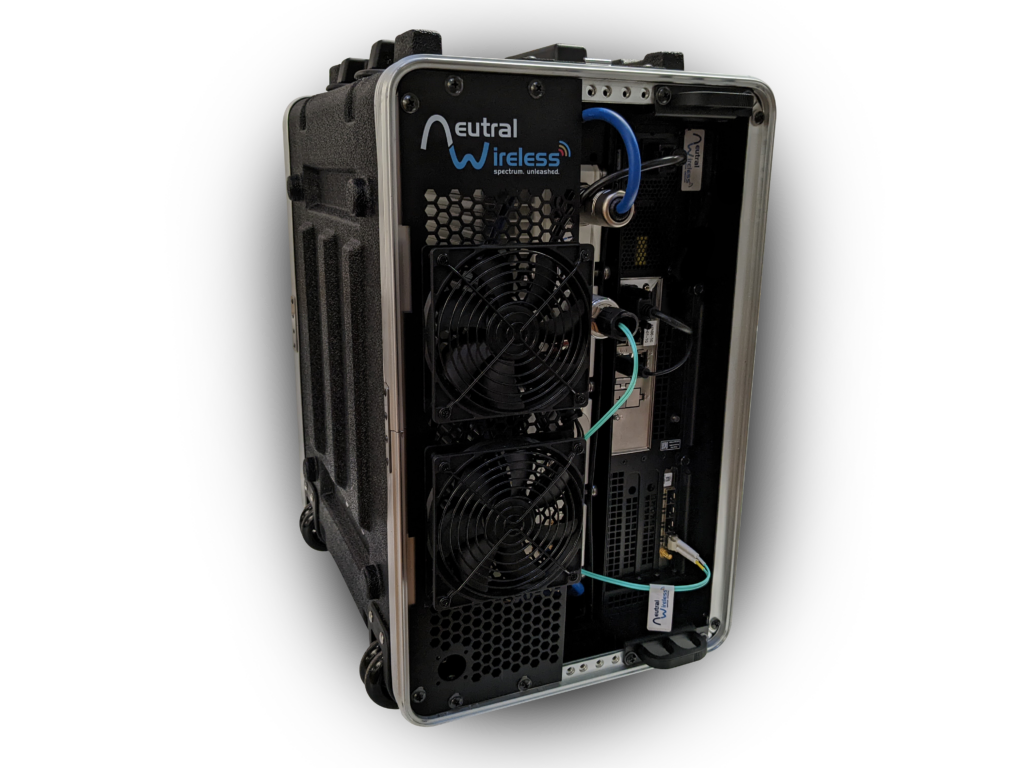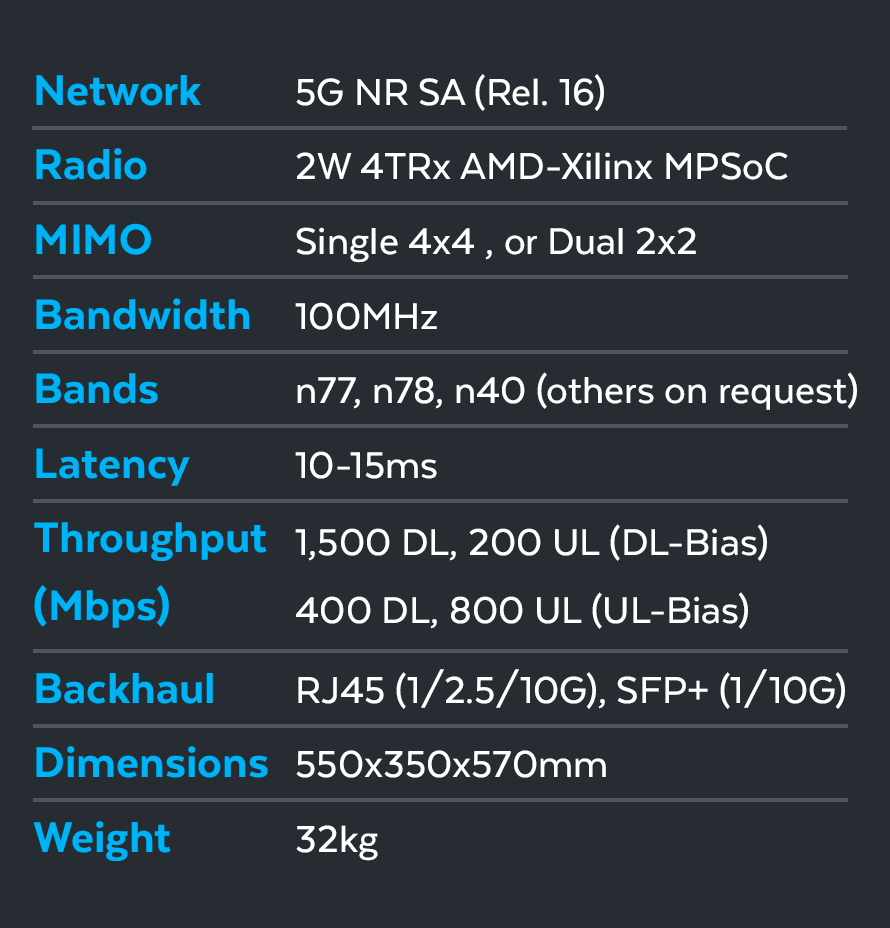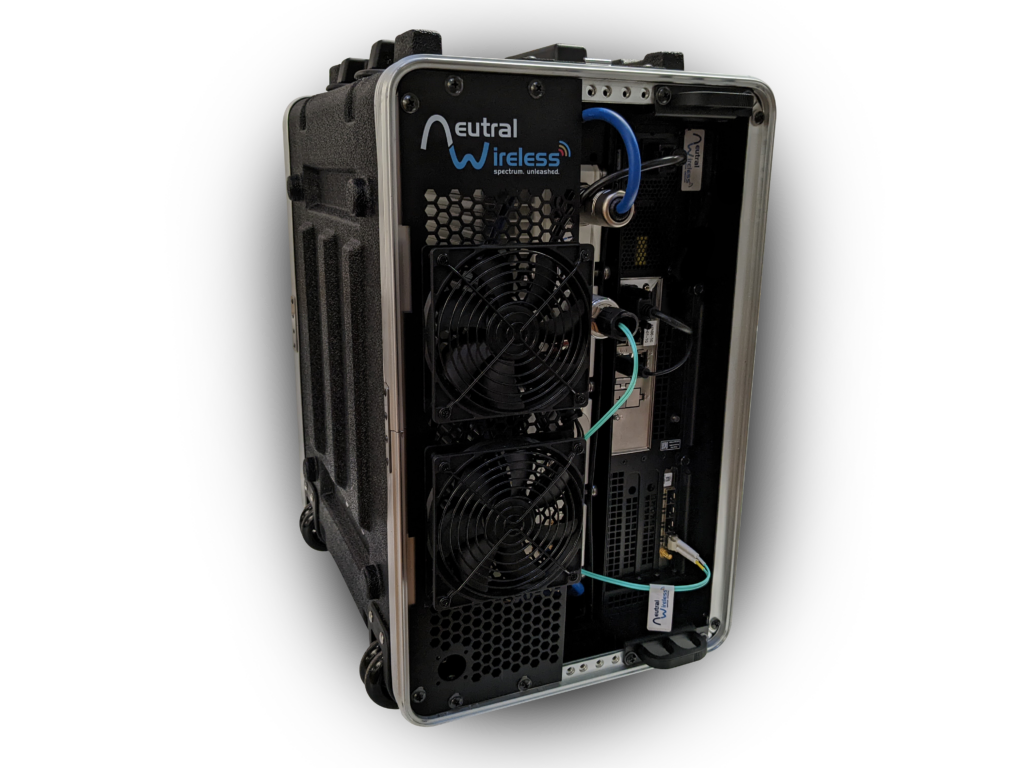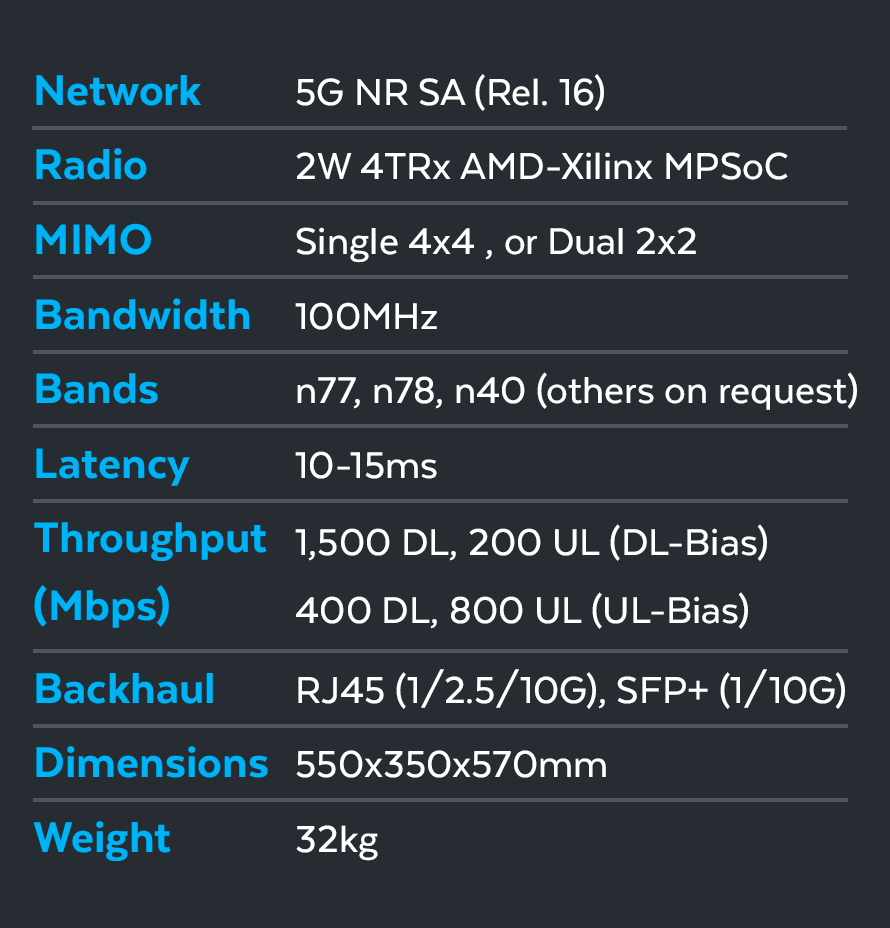 ---
Want your own private network? Have any other questions? Please get in touch for further information.