Live footage of the Silverstone British Grand Prix MotoGP was beamed to a global audience on the world's first private standalone 5G network for sports broadcasting as part of a ground-breaking collaboration.
Global motorcycle racing MotoGP showcased the demonstration of a private 5G standalone network using shared spectrum in collaboration with UK TV broadcaster BT Sport, Vislink, Neutral Wireless, University of Strathclyde StrathSDR and series promoter Dorna Sports.
In a world first, the live pictures were broadcast live to a global audience from a 5G handheld camera positioned on the starting grid, while an onboard 5G camera was used to display video images from the back of a test motorcycle.
As part of the collaboration on August 30, global technology company Vislink supplied a 5G wireless camera transmitter and a 5G motorcycle onboard transmitter which linked to a standalone 5G shared spectrum network created by the Neutral Wireless and StrathSDR team, which covered the pit lane, paddock and a section of the iconic Silverstone circuit.
The images were supplied to Dorna Sports' production department who then shared them with their broadcast partners, including BT Sport in the UK and went live to air globally.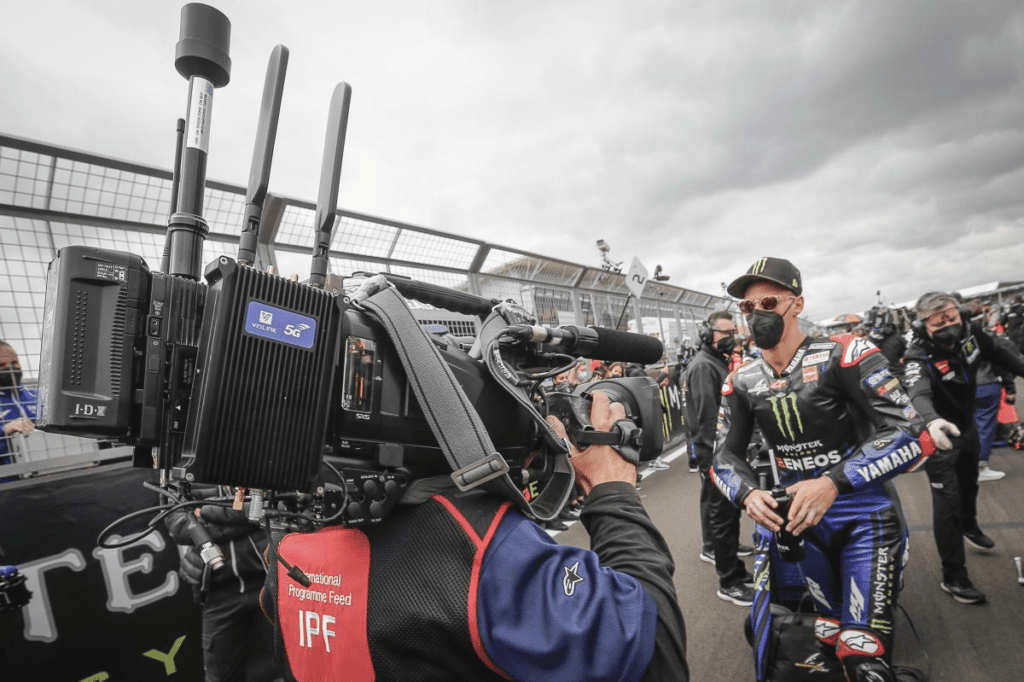 Efficient method
Remote production using 5G can allow more efficient method of producing live sports, news and events coverage than traditional outside broadcasts, with fewer camera operators. (although many more cameras)deployed to events and staff able to work on multiple events from a centralised studio.
Malcolm Brew, 5G Engineering lead in the StrathSDR software defined radio and 5G team, said: "Operating on Ofcom's shared spectrum band, which are radio frequencies set aside for public use, we have demonstrated viability and performance of a 5G standalone network at Silverstone."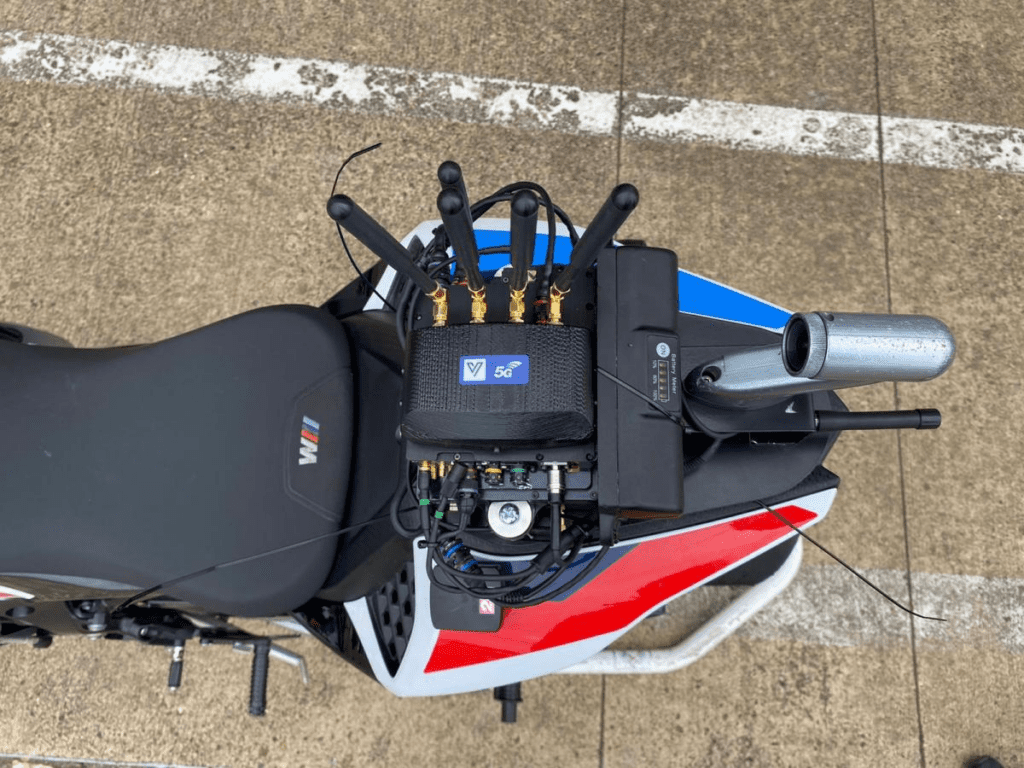 Andy Beale, chief engineer at BT Sport, said: "This was a successful collaboration between partners showcasing the power of a standalone 5G network to enhance sports production."
Cameron Speirs, Chief Commercial Officer at Neutral Wireless Ltd, said: "This is a great example of engineering expertise from SME partners in France and UK collaborating to build and rapidly deploy 5G networks, in popup locations to serve high performance and demanding applications."
The support and network design is built up from the experience of private network creation for rural locations over the last decade. Prior to this Sliverstone demonstration, the Neutral Wireless and StrathSDR team have been engaging in 5G remote media production networks alongside a number of broadcast partners, including BT Sport in the IBC 5G Remote Production Accelerator project led by the IBC and BBC R&D.
---
You can view the official MotoGP press release and video here.